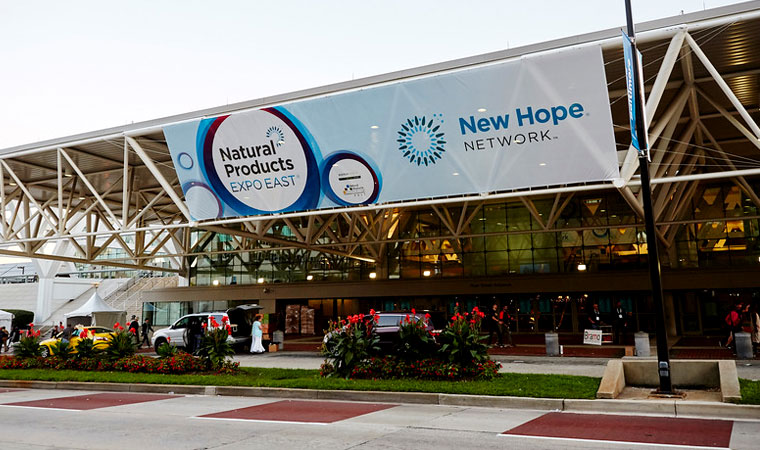 Trade shows are vitally important to introduce your brand, new products, and team to potential new sales outlets, brokers, distributors, media, business advisors, and potential future financial partners. Trade shows are also great for attending educational workshops that will keep you and your team up to date on new laws affecting the industry, new science and trends. With over 25 years attending shows across key industries, here are a few ideas we hope are helpful:
Define Your Success: Assess and set clear, measurable goals for expo (for instance, # of new retailer meetings with specific retailers/regions; new product launch; introduction of new branding; testing new product concepts; meeting with potential new investors). Write down these goals and review with your team to ensure all efforts and actions are aligned to achieving the specific goals for Expo. There is always something going on, a great party, special dinner, or reception, so the best way to prioritize your activities and not get diluted trying to be everywhere at once is to be able to assess these opportunities as they relate to your specific goals and measurements of success for Expo.
Tie Expo Success to The Dream: Align your goals for Expo to your overall growth goals for your company. Ensure your participation in Expo relates to your company's overall success and align your activities into growing your company as effectively as possible.
Clearly Define and Prioritize Your Needs: Know what you need so the people who love you know how they can best help. Are you looking for an advisor? An investor? A distributor in a specific region/channel? Have a clear list of needs so it's easy to respond when someone asks how they can help you.
Build/Mobilize your Family: Remember that everyone who is involved in your company is part of your team…your family. Update them on your newest developments and goals for Expo. Ask them how you can help them. Work together to maximize success and build the biggest army possible. In addition to your own team, you have your brokers, retailers, formulators, distributors, investors, advisors, suppliers, strategic alliances, and so many more people who have been part of your journey. Give them a call before Expo to share your latest news, new product launches, or other developments and talk about how you can work together at the show to achieve your goals.
Communicate Who You Are – Clearly, Concisely, Confidently: There is power in simplicity. In a sea of noise, differentiate by having a clear, concise message about who you are and ensure consistency throughout your branding, booth design, media outreach/interviews, social media, and in all verbal communications from your team. Booth design should be clear, creative and impactful. Be innovative so that it becomes an experience, not just a pull-up billboard but a true brand experience.
Maximize Engagement: Harmonize your brand elements and realize the power of every touch point at Expo. Ensure alignment and consistent brand voice (you and your team are embodiments of your brand too).
Don't Try to Be Everything to Everyone: Develop strategic schedule with key priorities that align to your goals for Expo (retailer schedule, broker meetings, investor dinners, media interviews.
Arm Yourself: Create meaningful, effective tools to share your brand in a creative way. How can you stand out in the sea of the latest and greatest that debuts at Expo? How do you differentiate and be heard? From your booth to new product display, harvest festival to press room, events and dinners – focus on harmonizing your brand experience and creating meaningful engagement.
Be Generous (and Discerning): Getting your products into people's hands is such a big part of building your brand, creating advocates, and creating a buzz. Just don't go broke giving out samples to every cocktail party, breakfast, and get together at Expo. Find opportunities to share and highlight your brand in a meaningful way that engages, differentiates, and delights. Samples are valuable. Hand out always with a business card or sales sheet stapled to sample to potential buyers. Beware of the 'harvesters' who try to grab samples and not interact. Display boxes should be empty and taped down;
Listen: It's so important to be passionate and enthusiastic about your products and mission, but in the midst of sharing your products and purpose, don't forget to be sure to listen – ask questions, seek advice, get feedback about your products, growth strategy, branding, demos, events, and more from those who have done it before. Expo is an amazing opportunity to connect with industry pioneers and experts across various facets of the industry. Seek out those you have looked up to and never shy away from seeking advice from those you admire. Remember, not all advice is good advice, but be willing to listen and then decide which advice is relevant and effective for your company.
Forgo FOMO (fear of missing out): It's nearly impossible to be everywhere at Expo. As the industry has grown, so have the events, mixers, receptions, informal scotch tastings, awards ceremonies, investor gatherings, and more. Choose events that allow for meaningful engagement with friends, strategic partners, industry experts, and those in alignment with your mission and purpose. Don't miss out on making meaningful connections by looking over the shoulder to see who has arrived or by trying to make it to six events before dinner.
Don't Sweat the Small Stuff: Things will go wrong – trade show booths may be delivered to the wrong place, products can get held up in customs, support teams may show up late… recognize that these bumps in the road don't ruin the journey. Keep the big picture in mind and realize that it's part of the beauty (and chaos) that makes Expo magic. Keep rolling with it and transform adversity into success. Have a Plan B, C, D….and realize it's ok if it doesn't all go as planned. It probably won't. But that's part of creating success (and building resilience). Laugh about it and be resourceful – know that everyone's in this together and most people would love to help when you're trying to figure out a solution to the seemingly insurmountable issues that can arise.
Allow for Spontaneity: In defining your goals and priorities, leave room for the spontaneity and magic of Expo. Don't be so focused on how you've defined success that you miss an opportunity that may be pivotal to your future. You may meet an industry veteran with numerous successes under their belt while in the elevator in your hotel who becomes your greatest advisor or mentor.
Have Fun: People want to be part of the party. Make it fun. Make it matter.
Be You.
If you have any questions, give Gillian and Alissa a call before the show.  805-969-3744