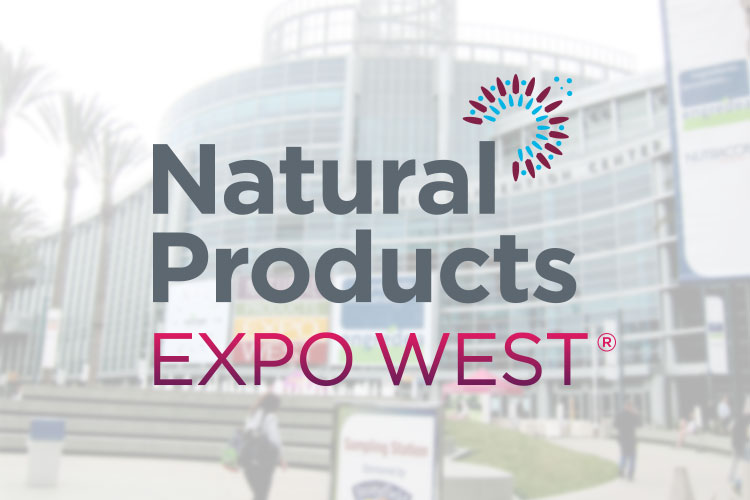 NPEW 2017 will be a fantastic exhibition of industry enthusiasm, passion, growth, and persistence, highlighting many lessons for business growth in the natural products industry and beyond. In just one week, a city of ethically oriented companies, 2700 strong, will grow, thrive, interact, laugh, and learn.
I would love to share these Growth Wisdoms we have learned over the last 25 years that we have been part of building our industry and helping to support the growth of great companies – like yours to help make the expo a success!
For those companies new to this whirlwind, whether a startup or an iconic brand, the journey is exciting, challenging, sometimes bewildering, exhausting, unpredictable, and mercurial at times. The Christie & Co proven solution is to do your homework up front, listen to your audience(s) and adjust to their needs to maximize success – from formulation, to taste, application, or price. Testing a new concept 'at the shelf' is expensive and often can waste both time and money for you, your team, and your partners.
Growing companies that are seeing success but are in need of revenue for additional growth know that there are investors looking for the brand that will grow and succeed – I recently heard it called "the unicorn," the brand that succeeds beyond wildest dreams. Be that brand, but be prepared. The investor needs to see more than projections. They need to see repeated channel sales, effective branding, fervent consumer loyalty and engagement, strong, resilient, adaptable management, and well planned application of funds. As a company owner, ask the same questions of potential investors. Do they have industry experience? Will they respect the core values of the brand? Do they actually invest and at what level? This partnership is a marriage that can be costly and distracting if a wrong match.
As the owner, you want to ensure that the brand is understood and accepted and may be considering looking for professional help in communication, branding and marketing to achieve your goals. As David Ogilvy once said, "We directs do not regard advertising as an art form. Our clients don't give a damn whether we win awards at Cannes. They pay us to sell their products. Nothing else." Interview many agencies who have many years of experience in your industry and a track record of successful brands that grew- profitably. We always differentiate this point of viable growth as you can make $1million in sales, but if you spent $2million to accomplish that – you lose. Keep dreaming big and surround yourself with proven experts who believe in your vision and have the experience, talent, passion, energy, and skills to help you realize your dream – from your communications partners to brokers, attorneys to accountants.
Again, thank you for being part of an industry that is truly making the world better at all levels. If we can be of help in taking your Dream to Mainstream or you just need some advice, please give us a call, or let's meet at the show.
Gillian Christie
Founder/ CEO