We have over 20 years of experience in getting results based in passion, action, expertise, and our dedication to helping ethical companies, like yours, succeed. Here is what our clients and community say…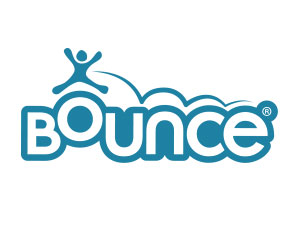 Christie & Co's Conversion Market Research has given us much needed insight into the way Americans think about their protein and energy snacking. We knew we needed to pivot our strategy to connect more deeply with US consumers, but we weren't certain about how to approach it. This research has shown us what our target market wants, their purchasing motivations, and how we can best meet their needs. We feel confident that applying this new thinking will help Bounce become a well known, successful and respected brand in this space. Thank you so much Lisa and crew
— Paula Hannagan, Founder, Bounce Foods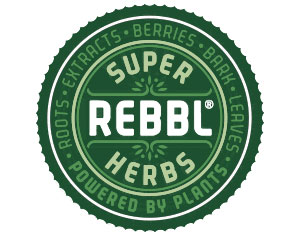 We have been grateful to have Christie & Co as our communications, social media, and influencer engagement partner through these critical phases of our growth. From helping us craft our brand journey and social media strategy to creating our influencer program and helping us build our thought leadership through speaking opportunities, they have been by our side every step of the way. From product launches to copywriting, influencer relations development to aesthetic content development, regional and national product launches, to sharing the stories of our unique business model and growth, they have helped us build such an amazing foundation to support our growth, overcoming many of the inherent challenges of a first-to-market, refrigerated beverage line pioneering a new model of business for good. Their deep, intrinsic understanding of our purpose and core values has helped us develop that message and our brand positioning across all touchpoints of the brand and across all our social media channels so effectively. We are truly grateful for our team at Christie & Co and highly recommend them.
— Sheryl O'Loughlin, CEO, REBBL
In 15 years managing media and communications budgets as a senior level marketer for $1B established brands, as well as small venture-capital-funded new product launches, Gillian and Christie & Co have been my all-time favorite agency partner. She is the conscience of marketing communications, with an unorthodox creative process that uncovers truly great ideas. Hugely passionate about the cause, the creativity and the execution that helps her clients succeed! I look forward to my next project with Gillian.
— Tom Panchak,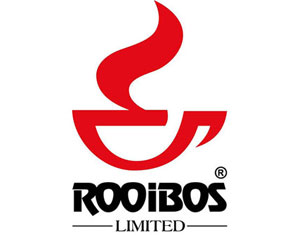 You and your team have done an awesome job in creating awareness for Rooibos in the States. The amount of media placements obtained was certainly impressive and although it certainly is not an easy task to introduce and get people interested in something which they have not heard of before, you have managed to do so. I was also very impressed with the professionalism of Christie & Co and would certainly recommend your services to any interested party.
— AJF Redelinghuys, Rooibos Ltd.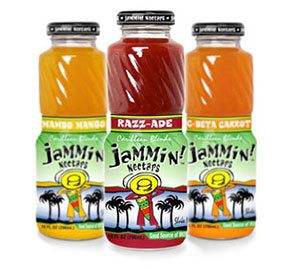 Being a small company, we were very concerned about finding a public relations company with whom we could work very closely; one which would understand our philosophy and objectives as well as help us grow. Well, you and your team immediately eliminated that concern from the beginning. You and your team took the time to understand our business, our product offerings, our goals, and with that you created a blue-print for success for Jammin' Juices.
Christie & Co exudes the same enthusiasm and passion I hold for Jammin' Juices. It is quite refreshing to refer to Christie & Co as part of our team…not just another public relations firm. The attentiveness you gave us at the Natural Product Expo led to a vast amount of industry members flooding our booth, over 2,000 samples were handed out and the sales leads continue to flow.
Most impressive is how you continue to forge relationships for Jammin' Juices among industry decision makers such as brokers, distributors and retailers. I truly look forward to a lasting and rewarding relationship with Christie & Co.
— Gregory Henry, Jammin' Juices

It is rare to meet a person who understands the process of turning dreams into reality and who is willing to run with you, the extra mile…that's Gillian.
— Ron Nadeau, Grabber Performance Group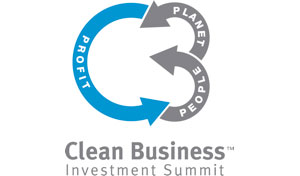 We (California Coast Venture Forum) have been working with Christie & Co for about three years and have been extremely pleased with their professionalism and work quality. They successfully re-branded our California Coast venture Forum into the Clean Business Investment Summit, developed a world class logo, and Clean Business message. Since that time they have continued to support our endeavors and have done a marvelous job guiding our marketing efforts and business expansion.
— Jerry Knotts, California Coast Venture Forum

We had worked with another marketing/PR company before teaming up with Christie & Co, and it seemed that we had constant tussles regarding our respective understanding of our brand. When we began working with Gillian and Alissa, there was never any question of our "green" commitment- they pushed us to communicate our business successes and environmental efforts at every turn. Their enthusiasm is infectious!
— Deborah Schimberg, Verve, Inc.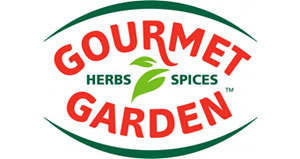 Gourmet Garden's innovative range of fresh chopped herbs and spices in clear tubes were launched in North America during 2002. Like many small/medium companies we faced the challenge of launching a new concept in the world's largest consumer market, with little by way of a marketing budget to establish the proposition.
From an initial beachhead in Northern California, we have successfully expanded distribution nationwide, covering over 8,500 grocery stores coast to coast. Christie & Co has been our agency of record throughout this extraordinary period of growth.
Through tactical use of PR, Gillian and her team delivered consistent streams of publicity. This included recognition from Stagnito's New Product magazine which awarded Gourmet Garden BEST NEW PRODUCT OF 2003. This glowing endorsement from the food industry's most influential new product publication marked our "coming of age" in North America, in turn providing the solid platform with which to expand our distribution.
The relationship between Gourmet Garden and Christie & Co developed beyond the scope of a traditional client/agency relationship. We considered Christie's a full-service partner and an important part of our frontline presence in North America. Over the years, they have helped develop an array of consumer and trade programs including targeted sampling, demonstrations/event management, consumer inquiries, and the development and reproduction of marketing materials…
— Craig Agnew, General Manager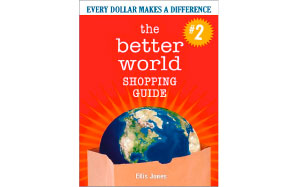 Christie & Co is known for their deep integrity and for good reason. In an industry that often suffers from a questionable reputation to begin with, CC is a shining light in a dark landscape. As an author, they helped me connect up with a variety of valuable contacts, develop valuable relationships, and garner some excellent media coverage. Friendly, professional, dedicated, highly ethical and completely trustworthy, I've only had great interactions with them over the years. If I had a magic wand, CC would be the template for the whole industry and we'd have a much better world as a result.
— Ellis Jones, Ph.D., Sociologist & Author The Better World Shopping Guide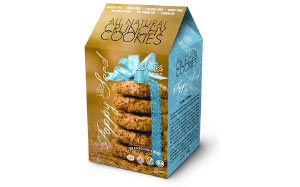 Hiring Christie & Co to represent La Vita Health Foods was one of the best decisions our company has made. What a great team! It all starts at the top: with a great humanitarian and a visionary Gillian Christie, CEO and Founder of the company. Gillian and her talented, creative design and marketing people are always there for us, every step of the way, dedicated to helping us achieve results, accomplish our goals, and help our dreams come true. Christie & Co is so much more than a communications company. They make this world a better place.
— Zina Minz, La Vita Health Foods
I would like to take this opportunity to express my gratitude for the wonderful work your firm has done for CompuCAD. Because we have a high-tech product, you not only were able to communicate our message to the technical fields, but you were able to generate human interest stories and numerous inquiries regarding our services and our acclaimed Training Center.
Your enthusiasm for the job does not go unnoticed and is reflected in your performance. Every project your firm has done for CompuCAD has indeed generated interest and increased sales. We value your goodwill, your service, and your ability as an excellent publicist.
I can confidently recommend your services to anyone with the need for a skilled marketing firm which possesses strength in advertising and business consulting. Your services are especially valuable for all the high-tech companies that need to spread the word about what they are doing. We look forward to a continuing fruitful and prosperous relationship between CompuCAD and Christie & Co.
— Joseph Hutchins, President, CompuCAD Inc.

Christie & Co exemplifies what is correct and appropriate in a PR/Marketing firm. They are a principled company with a professional approach to their clients requirements, concerns, and issues. Gillian Christie is a hands-on manager, providing a solid sense of security and potential return on investment. All of the staff at Christie are well-informed, cooperative, account executives. In our experience, there was a seamless change of account executives in mid-stream. In fact, we did not notice there had been a change at all! We are not an advertising-driven company, but our experience with Christie has given us a solid foundation of branding that we believe will springboard our product line once the current economic situation reverses. Christie is an A++ in our books!
— Robert Sansone, Brand Manger

I first met the Christie & Co team through the recommendation of a friend. During that first meeting, I knew that the Alissa and Gillian duo would be one that I would know and work with for years. Their complete authenticity for the subject of conscious business is rare, even in the world of corporate responsibility. Their ideas, energy and dedication continues to amaze me. I would recommend a partnership with Christie & Co to anyone who has an interested in promoting a social or environmentally responsible business or product – which is soon to be all businesses if the CC team has their say.
— Lewis Perkins, Sustainability Strategist, Author, Director of Sustainability Strategies

Many companies in the "Socially Responsible" sector aim to 'Do well while Doing good.' However, Christie & Co is one of the few businesses that not only delivers in that area, but also provides the necessary services and support to help like minded companies position themselves to achieve the goal as well.
As a Socially Responsible Venture Firm, it was imperative that our marketing partner possesses a critical understanding of the SR sector and its stakeholders, let alone provide high quality marketing services. Gillian, a pioneer in the promotion of ethical business practices, Alissa, and the rest of the Christie & Co team, met our needs with a marketing strategy that maximized our reach, while preserving our vision.
The members of Christie & Co are experts in their trade and deliver on their mission: '…making the world a better place by helping ethical companies accomplish their goals. We provide our clients effective communication services so that their dreams can come true.
— David Jeromin, Managing Member

My experience with the company is through their work for our clients, through the contribution of their professional expertise to our non-profit organization and through their contribution to the Virtual Enterprise Class of Santa Barbara High School, which we both mentor. Whether they were doing fee based or pro bono work, I found them to be responsive, reliable, and highly professional. The quality of all their efforts and their integrity is impeccable.
— George Rusznak, Chairman

From the top leadership on down, Christie & Co delivers creative, inspirational and authentic products and services. It is rare in the communications and marketing world to find a firm such as Christie & Co, with their extensive networks, integrity, commitment to sustainability, and project follow through. The Christie team very successfully helped the Weidemann Foundation with branding and events. I recommend this firm without reservation.
— Jean Weidemann, PhD., Founder & Executive Director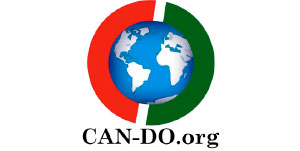 For the past five years, Christie & Co has been an invaluable resource that is directly related to the growth and success of my organization. Through their hard work and compassion they have not only impacted the lives of thousands but their commitment to excellence is beyond any expectation I could ever had hoped for. During the last five years I have witnessed first hand, Christie & Co commitment to helping those who can not help themselves and truly making this world a much better place in the process. My organization provides assistance all over the world and by helping us they have helped so many. I am privileged to have found such an honest and reliable company and I am proud to call Christie & Co our partner.
— Eric Klein, Founder

Christie & Co has been very instrumental in rebranding Nourish America and expanding awareness of our national programs that provide free high quality nutrition to those in need in America. We find the staff at Christie & Co to be gifted visionaries who refine and market company images with passion and skill.
— Mary Morton, Programs Director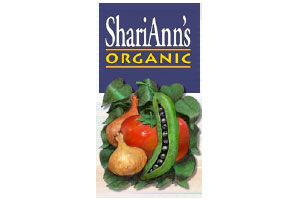 Being a relatively young company, I felt it imperative to engage a firm that would see our potential and work accordingly. ShariAnn's Organics needed to find a company that believed in the future. We wanted a relationship with people who understood and related to our goals and were able to develop a successful program…I am pleased to recommend Christie & Co to anyone in search of a premier PR firm. In this limited amount of time, ShariAnn's Organics relationship with Christie & Co has resulted in three radio appearances, countless interviews, press releases, and, the winning of American Tasting Institutes' (ATI) Gold Medal Award for their first "Best of Category" review of organic foods.
— Robert Hunt, President
Every business has to start somewhere. Being that we are a growing business, we have received national recognition, thanks to your marketing. Along with the extensive press package that was created by Christie & Co, we have more leads and avenues at our disposal than we ever imagined. Christie & Co has led a terrific path for Enviro-Chem…There are so many details that you have taken care of, to make Enviro-Chem reach our goals.
— Sushma Gujral, Enviro-Chem

"Working with the Christie & Co team has been so important for our company's growth. I feel heard. I feel understood. and I feel confidence knowing I can trust them fully with our company's growth."
— Barbara Maes, Co-Founder of Kaibae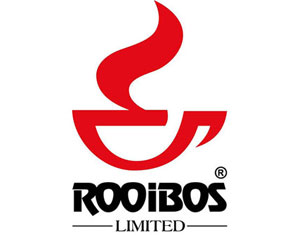 "Throughout our involvement with Christie & Co we found them to display a high degree of professionalism and dedication to the task at hand. They had a clear understanding of our requirements and objectives and an effective strategy to achieve same. Their existing network and knowledge of the US market and the target groups identified, enabled us to successfully create awareness for Rooibos. This initial PR campaign provided us with a strong foundation for further growth of Rooibos in the US."
— Arend Redelinghuys, Rooibos Ltd.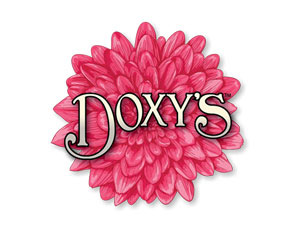 My company, Doxy's™, has been a client of Christie Communications since November 2013 and in less than a year, I have definitely seen my dream head into the mainstream! We are still a young company with much to learn, but working with Christie Communications has eliminated many of the fears that come along with being an entrepreneur. Their entire team offers me perspective, motivation, inspiration, and most of all, encouragement to believe in my vision and myself. Many thanks to you all!
— Nina Faull, Managing Director, Doxy's™

We look forward to helping you bring your Dreams to Mainstream as we have done for numerous ethical companies, worldwide.