How to Identify Human Passion and Use It for Outstanding PR with Gillian Christie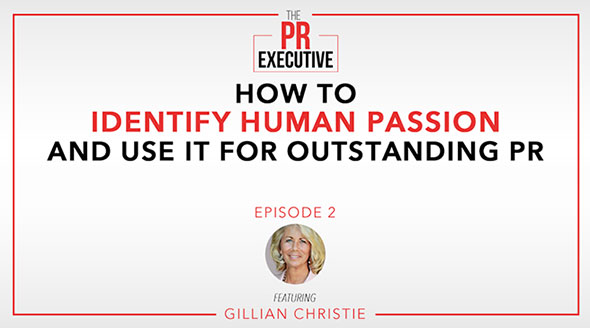 It isn't hard to see that humans make decisions out of their emotions.
The job for PR professionals, then, is to "find the feeling" within the DNA of both the company they are working with and the audience that company is trying to reach. Do that, and you'll create a marriage that will last.
In this episode Gillian Christie, Founder and CEO of Christie & Co, talks about passionate PR—and why embracing the emotional side of PR work helps you to flourish in your role.